MASTER: Program details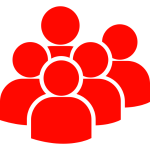 20 Students Accepted Annually
| | |
| --- | --- |
| Who should apply? | Surgeons, gastroenterologists |
| Requirements: | Only open as continuing training (no resident) |
| Logistics: |  2-year program |
| Location: |  IHU in Strasbourg France |
| Application Deadline: |  October 1st, 2020 |
| Course Start: |  Fall 2020 |
Program syllabus
OBJECTIVES
Basic and advanced flexible endoscopic techniques will be presented by experienced surgeon and endoscopists, with didactic endoscopic images, video clips of clinical cases and then practiced during hands-on sessions. You will learn key endoscopic procedures in a structured way, under the mentorship of world-renowned experts in the field with access to the newest technologies and techniques:
M1
To learn the endoscopic management of common surgical complications: bleeding, perforations, leaks and fistulas, stenosis...

To acquire basic endoscopic skills required to form a foundation in the practice of flexible endoscopy.

To address the indications, techniques and results of the most common procedures in flexible endoscopy.
M2
(according to the selected path)
To learn Endoscopic ablation and resection techniques: RFA, EMR and ESD 

To learn ERCP and EUS

To learn Submucosal tunneling techniques: POEM, POP, STER ...

To learn Endoscopic sleeve gastroplasty and suturing techniques.
At the end of the program
Students will

Acquire a general fund of knowledge about disorders amenable to diagnosis and/or treatment by flexible endoscopy
Understand signs/symptoms, pathophysiology and natural history of diseases amenable to endoscopic therapy and be able to apply this knowledge to explain indications, contraindications and risks of a endoscopic procedure as well as radiological and/or surgical alternative/adjunctive therapies
Acquire/improve the knowledge required to form a foundation in the practice of diagnostic and interventional endoscopic procedures in a structured way under the mentorship of world leaders in the field with access to the newest technologies, techniques and platforms
Apply the essential steps of postoperative care and management of postoperative complications
Courses
---
Acute pancreatitis is a common gastrointestinal disorder currently with a high prevalence of complications often requiring hospitalization. Therefore, minimally invasive management of acute pancreatitis is being increasingly utilized.

Learn more

This course begins with preliminary theoretical lessons that cover a broad range of ultrasound physics. We present the importance of understanding the physical basis and instrumentation of sonography.

Learn more

The degree of control of the operator does make ultrasound more operator dependent than other forms of imaging.

Learn more

In this module we will present the echographic analysis of normal organs or abdominal structures and their main pathologies.

Learn more

The management of bile duct diseases requires accurate diagnosis & therapeutic decisions based on clinical presentation and findings.

Learn more

In recent years, minimally-invasive treatment of liver tumors such as thermal ablation (RFA, MWA) has emerged as a first-line curative treatment approach for patients with small hepatocellular carcinoma (HCC) lesions.

Learn more